Introducing Maverick!
An unconventionally innovative valve that breaks tradition and has been engineered to work ideally in opportunity charge applications. From shift changes, to meal breaks, the Maverick Series valve will seamlessly allow for batteries to be used in the same equipment and avoid having to swap out cumbersome batteries.
Millennium Evo Battery Watering System Kit Builder
Use our Kit Builder to find the kit required for your specific battery.
Resources
Have questions? Looking for more information? Check out our Resources page for fliers, brochure, instructions, and more!

What is a Millennium Evo battery watering system?
The Millennium Evo Battery Watering System simplifies the difficult task of watering industrial batteries. The system consists of automatic shut-off valves, interconnected with tubing, that replace the existing vent caps. A quick coupling allows the system to be connected to a water supply. Once connected, water flows into each cell until it reaches the correct level. A flow indicator built into the water supply tells the operator when filling has been completed. The entire process takes just 30 seconds per battery.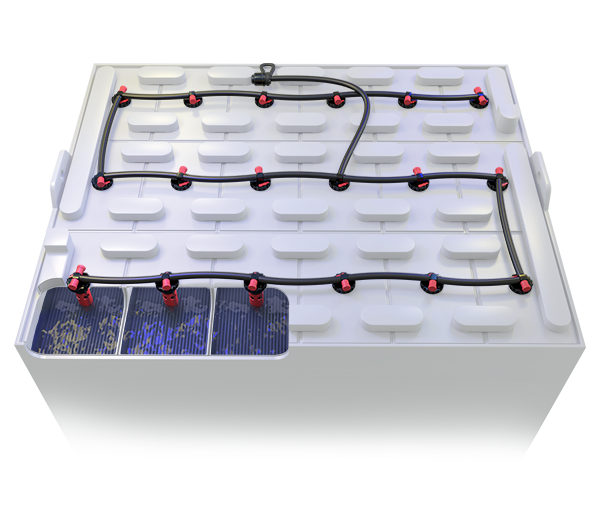 What can a battery watering system do for you?
Save Time: Take a 15-minute hassle and turn it into a 30 second task!
Improve Safety: Fill batteries without removing vent caps to avoid acid burns, ruined clothing, and noxious fumes.
Optimize Battery Life: Over-filling and under-filling batteries both result in lost capacity. Millennium Evo fills to the correct level every time, giving you optimal battery life.
Save Money: Contact Flow-Rite or your local dealer to receive your custom payback analysis showing your operation's labor cost savings.
What can an In-Valve electrolyte level sensor do for you?
Save Money & Optimize Battery Life: Elimination of corrosion and ensuring battery is in good health optimizes battery life without costly replacements.
Simplicity: Probe installs easily with valve, removing any reason to drill into your battery.
Flexibility: Adhere the control module and indicator light in the most convenient spot for you.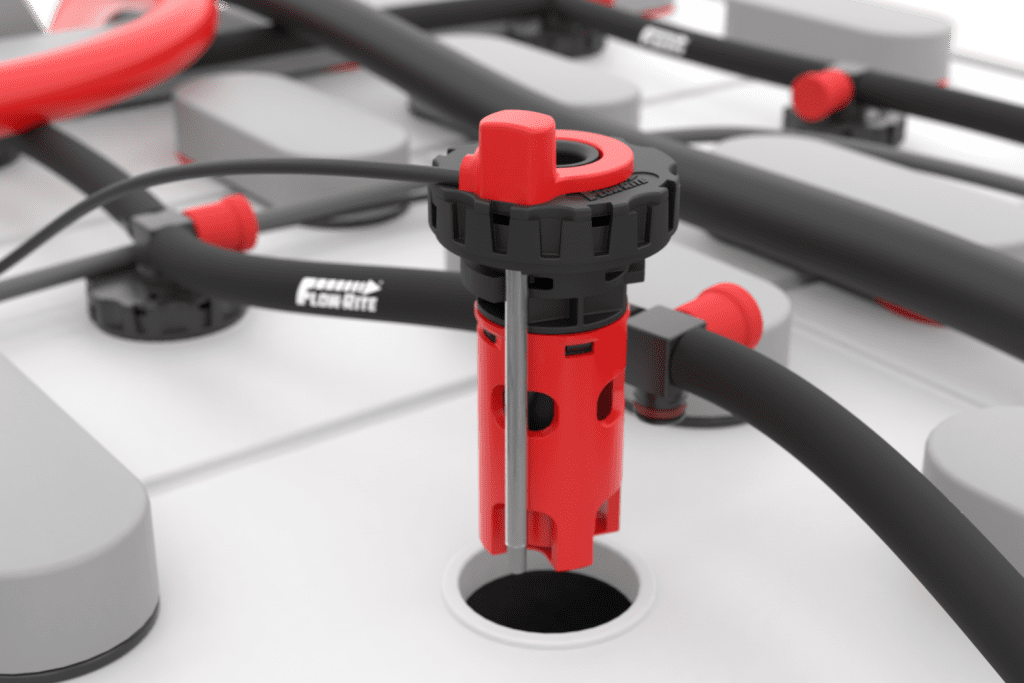 What is an In-Valve level sensor?
Eagle Eye Industrial, In-Valve: No more drilling into your battery tops! Accurately monitor and display the status of cell electrolyte levels in deep cycle batteries with a green or red light with this in-valve sensor. This helpful reminder tool promotes optimal battery life. No more worrying about whether your battery has been watered!
Check out our regulated hose supply!
You'll need a water supply to connect a water source to your battery filling system. Flow-Rite offers many options depending on your equipment and environment. The Regulated Hose Supply is a popular option ideal for equipment that can be brought to a spigot for watering. No tools required — just screw the hose onto a standard garden hose bib.