What is Qwik-Fill Marine RV?
Qwik-Fill On-board Battery Watering System works with most group size 24 through 27 and most 29 through 31, 12-volt marine deep cycle batteries. To check compatibility, cell spacing should be 1-5/8'' measured from center to center and push in cell openings, threaded cells will not be compatible with our product. One of the primary causes of short battery life is a failure to maintain proper water level. Whether your batteries are in plain sight or hard to reach, adding water to the proper level couldn't be easier with Qwik-Fill. After a simple, one time installation that takes only a few minutes, you can fill all your batteries simultaneously from a single remote fill point on deck or beside your boat without ever having to remove a single battery cap.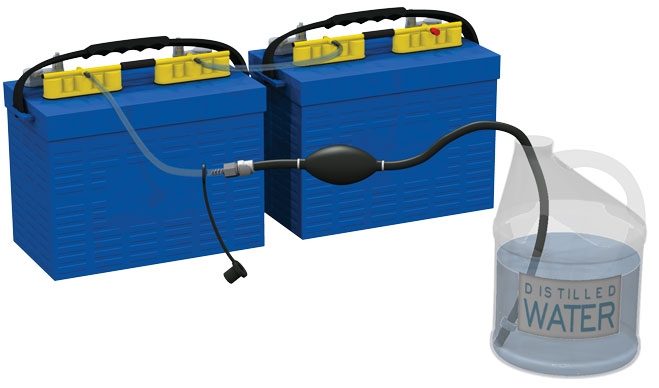 What can Qwik-Fill do for you?
More Convenient:  Electrolyte levels in each cell are now controlled independently. Fill batteries simultaneously from a single remote fill point.
Safer: After installation, you won't have to remove a single battery cap or even touch your batteries to water them.
More Reliable: No need to guess how much water needs to be replaced.
Easy to Use: Installs in minutes! Your batteries can now be filled in less than a minute.
You'll need a water supply. Check out our Hand Pump!
You'll need a water supply to connect water to your battery filling system. The Hand Pump is perfect for the person who needs to water their Marine batteries. Simply put inlet tube in a jug of distilled water, connect the quick couplers, squeeze the bulb pump until firm, and disconnect! Your batteries are properly filled without acid exposure.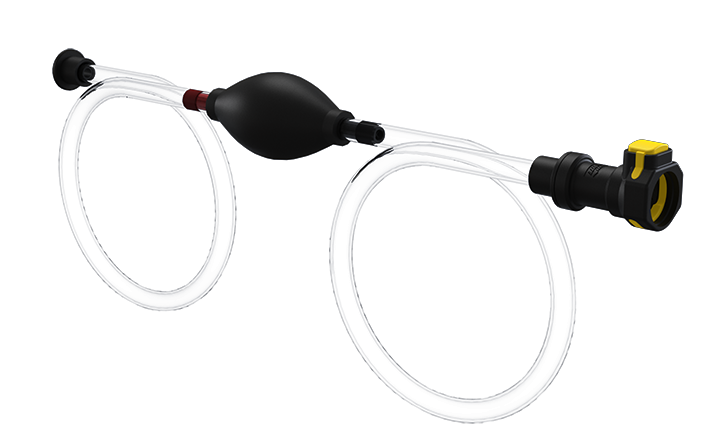 Qwik-Fill Resources
Need more information? Check out our Qwik-Fill resources!