About Flow-Rite
Flow-Rite ControlsTM, Ltd., an ISO 9001:2015 registered company, was founded in 1981 by current president Dan Campau. As a vertically integrated company; Flow-Rite designs and manufactures and markets fluid control devices for lead acid batteries, recreational fishing boats, and hydroponics. All Flow-Rite products are solely our own proprietary developments and protected by over three dozen U.S. patents as well as hundreds of international patents.
Flow-Rite's Vision: Why do we exist?
Flow-Rite exists to change the world by providing unique and useful solutions to our customers.
Flow-Rite's Mission: How do we succeed?
As a customer-focused company, we provide exceptional solutions in a timely manner.
As an employee-focused company, we promote safe, stable, productive, learning environments to allow our team members to thrive and contribute.
As a stakeholder-focused company, we achieve growth through the success of our employees, customers, suppliers and communities.
Flow-Rite's Values: How do we behave?
Integrity: Speak and act honestly, yet respectfully, in all matters internal and external.
Passion/Creativity: Take a greater interest in products, projects, problems, and opportunities – no matter how small – to best help the customer.
Humility: Do the job even if the job is not your job.
Work/Life Balance: Recognize the importance and make decisions to support the overall well-being of an associate.
Empowerment: Promote the influence of all associates' experience and knowledge.
Stewardship: Contribute to the stability of our local community and the environment.
Flow-Rite's Business Definition: What do we do?
We are a niche manufacturing and solutions company.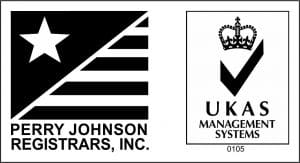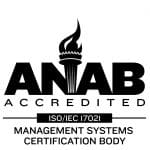 What our associates are saying..
"I feel like I'm making a difference with where Flow-Rite is headed." – Hank Bonnah
"Flow-Rite is a company with a culture that empowers associates to maximize their skills and abilities. This style of culture makes it a comfortable place, yet challenging in an innovative way, to work."- Tim Pitcher
"Working with Flow-Rite satisfies my needs for autonomy, competence & relatedness." – Kyle McKee
"Flow-Rite gives me the encouragement and tools to grow professionally as well as personally."- Shannon Warren
2018 Flow-Rite Stewardship Snapshot
Associates who donated their time
Lives saved through blood donations
Charitable organizations we were able to help

Here's a glimpse at our benefits
Competitive Compensation
401k Program with Generous Company Match
Competitive Health Benefits
Competitive Vacation and Personal Time
Days off for Volunteering
Bonus Earnings
Join our Team
We are always looking for talented, driven individuals to join our team. See what career opportunities we currently have available!