What is Qwik-Lok?
From fresh water to salt water, Flow-Rite has the marine plumbing system you need. The revolutionary Qwik-Lok quick-connect plumbing system replaces leak-prone barb fittings. Designed and engineered to withstand the elements. Qwik-Lok provides increased productivity, quality, and value while reducing costs.
The heart of the Qwik-Lok system is the innovative socket that fits industry-standard marine hose in numerous sizes, eliminating any need for additional sealant or crimping.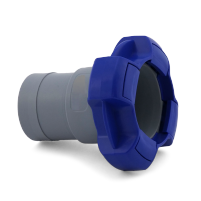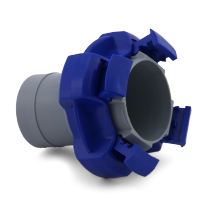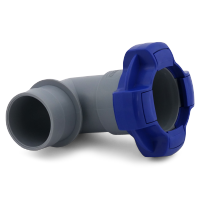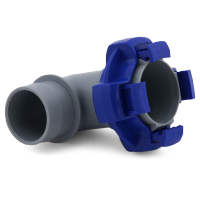 1-1/5'' Qwik-Lok
Plug & Play Design: 4 locking fingers allow for easy plug and play
For Fresh & Salt Water: Material and design is excellent for whatever your application may be.
Minimal Effort: Attach and detach with ease.
Faster Water Flow: Faster water flow to your ballast bags and marine plumbing systems .
What can Qwik-Lok do for you?
Durability & Reliability: Created with polypropylene, it is able to withstand the elements.
Increased Productivity: Save time with our quick connect technology, you no longer need to worry about hose clamps.
Dynamic & Flexibility: You are now able to rotate your connections and get into hard to reach areas.
Lower Cost: Eliminates material waste and direct labor.
Qwik-Lok Marine Manifold
Let's Build Boats Better.
The Qwik-Lok Plumbing Manifold enables boat builders to streamline plumbing layouts, speed up installations, and increase their margins. From ocean faring center consoles, featuring multiple bait and livewells, to fresh water bass fishing vessels, the Qwik-Lok Plumbing Manifold empowers boat builders with a best-in-class solution for durable, end-to-end plumbing solutions.