Introducing Maverick!
Maverick is Flow-Rite's newest iteration of battery watering bringing convenience to your workplace. A single-point watering valve that is truly unconventionally innovative and engineered to work ideally in opportunity charge applications.
Single-Point Battery Watering Systems
Faster, Safer, More Reliable
Fill your batteries faster, safer, and more reliably than manual watering with Maverick, Millennium Evo, Pro-Fill, or Qwik-Fill single-point battery watering systems. These solutions optimize your battery's health and overall life while simultaneously saving you time and money.
What are watering systems? This safe solution consists of automatic shut-off valves, interconnected with tubing, which replace battery vent caps. The tubing is attached to a quick coupler that is connected to a water supply. Once connected, water flows into each cell until it reaches the correct level. Single point watering systems allow you to fill your batteries efficiently without exposing you to dangerous battery acid.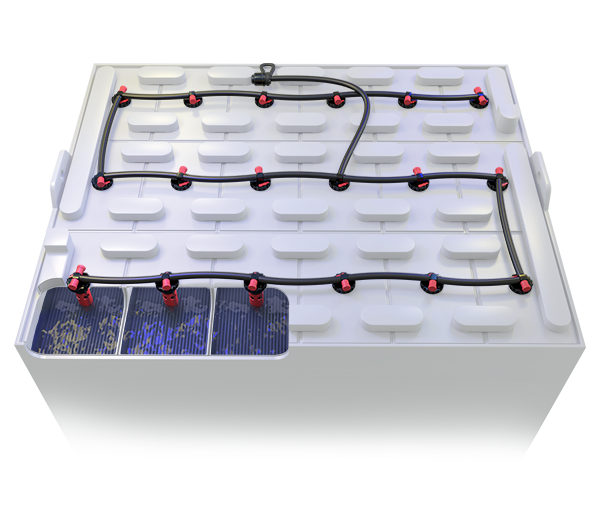 Organize and optimize your battery experience
What happens if you forget to water your batteries? Flow-Rite offers both software and hardware to keep your investments monitored and maintenance tasks organized.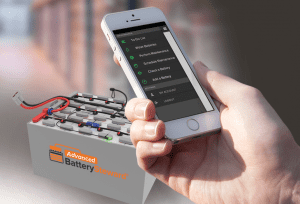 Advanced Battery Steward App & Web Portal
Your battery experience made easy.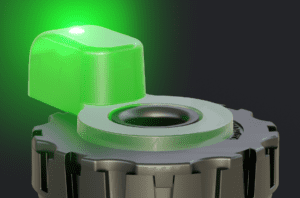 NEW Eagle Eye Essential IV
Our newest level sensor brighter than the competition! Simply install the valve, connect the wire, and you are good to go!
Eagle Eye Electrolyte Level Indicators
Keep an eye on your electrolyte levels in your batteries with a solid green or blinking red light.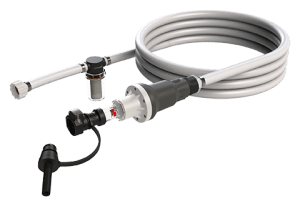 Flow-Rite Approved Water Supplies
We offer many different water supply options to fit the specific needs of your operation.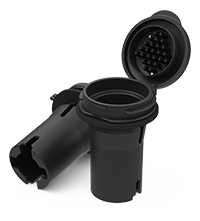 Take the guesswork out of electrolyte levels.
These unique vent caps limit the nozzle depth of automatic watering guns for accurate electrolyte levels every time.
Battery Care Resources
Explore our Battery Care Resources to find instructions, brochures, videos and more about our products:
Kit Builder
Check out our interactive tool for building your unique watering kit!