Let's Build Boats Better.
We provide smarter water design for freshwater and saltwater marine plumbing solutions for livewell, baitwell, and ballast.
Our livewell valves, pumps, timers, and quick-connect marine plumbing have helped innovate boat building for many of our top industry boat manufacturers.
TRUSTED BY THE BEST – WORLDWIDE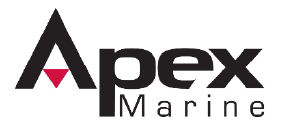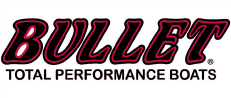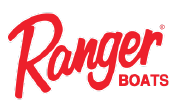 LIVEWELL + BAITWELL SYSTEM CONTROL GUIDE
Flow-Rite offers a variety of marine valves, innovative aerators, and other premium components to build the perfect marine livewell control system or baitwell system to fit your needs. Explore our valve control and cable approach guides, customize your own system – or shop our popular Livewell control kits.
THE BOAT UPGRADE YOU'VE BEEN WAITING FOR

WHAT IS QWIK-LOK MARINE PLUMBING?
Qwik-Lok® is a quick connect/disconnect marine plumbing system that can provide increased productivity and higher quality and value while simultaneously reducing costs.
The heart of the Qwik-Lok system is the innovative Qwik-Lok socket that fits industry-standard marine hose in popular 3/4", 1-1/8", and 1-1/2" sizes. Qwik-Lok's numerous benefits make it much more than just a quick disconnect plumbing system.

Qwik-Lok fittings are easily installed in place of standard barbed fittings. Qwik-Lok sockets are installed to the hose ends whether it's pre-assembled in our factory or done at the boat or on the work bench. You no longer need to crimp or tighten a hose clamp at arms length in hard to reach areas.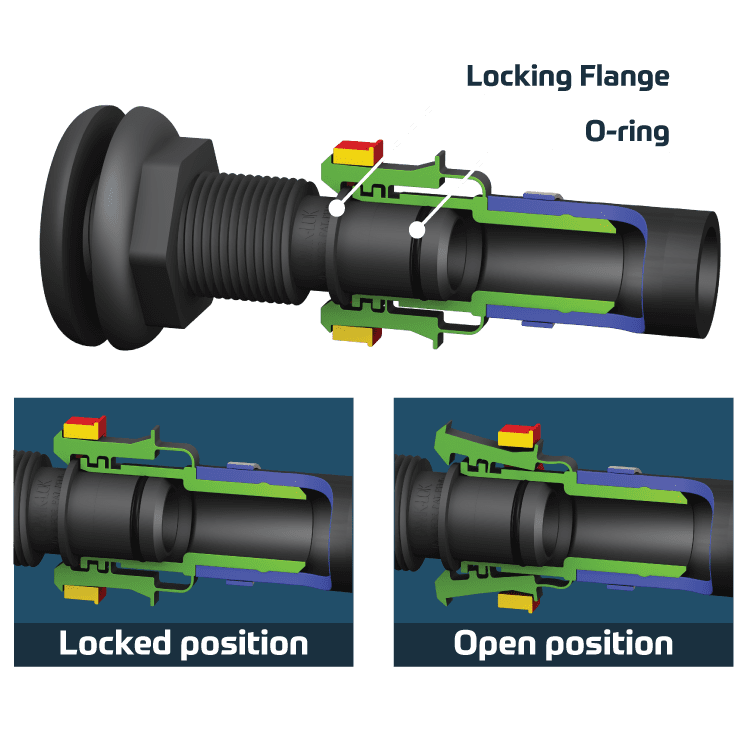 Utilizes a superior O-ring seal, and overall provides ability to rotate hose without creating leaks – ideal for any orientation, helping to relieve stress from pump, outlets, and other fittings.
Increased Durability and Lifespan.
Made with hydrophobic materials which are non-water-absorbent by design to lengthen the life of every part and keep replacement costs at a minimum.
Eliminate Clogs & Backups.
Designed with non-clogging passageways and restriction-less connections to ensure optimal performance.
Faster Installs, Reduced Labor.
All hoses are pre-cut to spec, clearly labeled, and the clamps come pre-installed to ensure quicker build times and lower labor costs.
Available as:   3/4″  |  1⅛"  |  1½"
We frequently collaborate with trusted OEMs on custom solutions, please reach out for business partnership opportunities.
BOAT MANUFACTURER BENEFITS WITH QWIK-LOK
Eliminate Material Waste
Increase Company Sustainability
Improve Consistency
Eliminate Redundant Labor
Reduce Labor Costs
Reduce Parts Picking and Clerical Management Tasks
Reduce Warranty Claims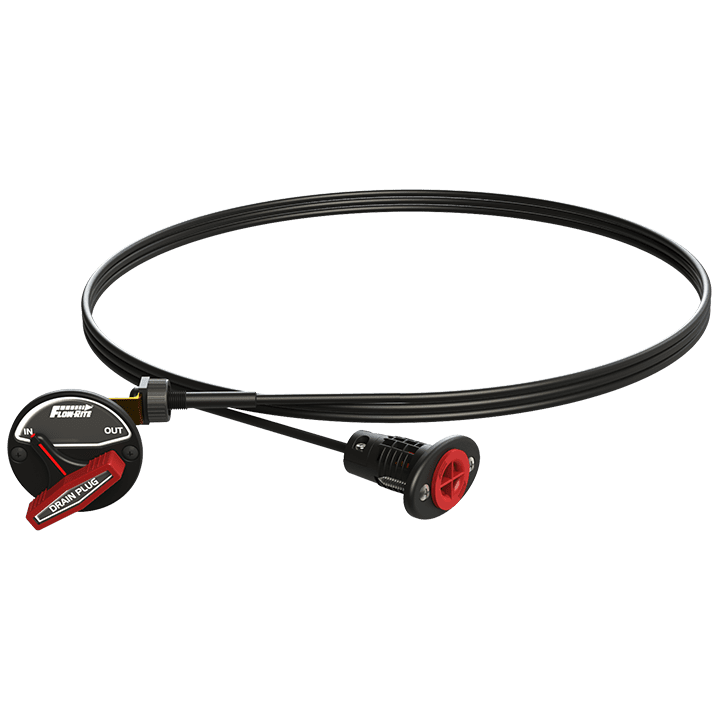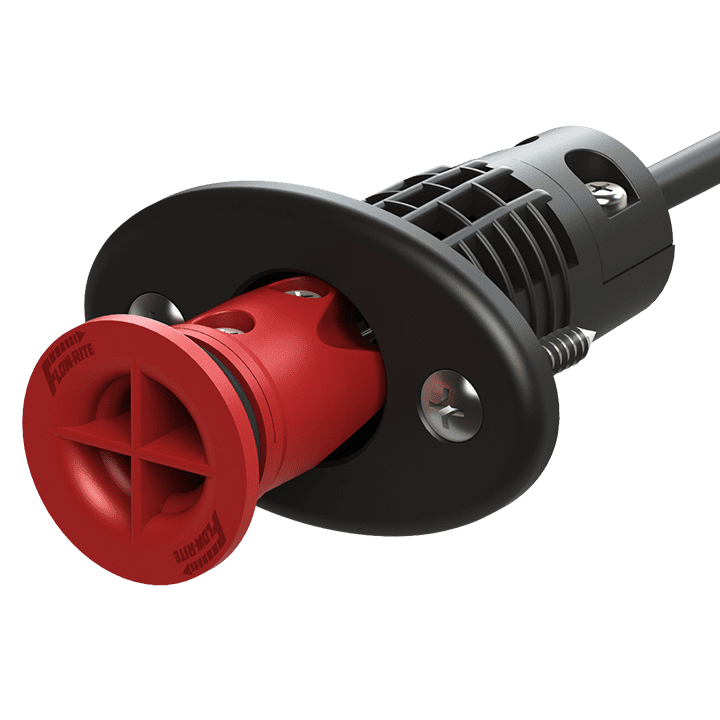 SEALOK™ REMOTE DRAIN PLUG
What is our SeaLok™ Remote Drain Plug? Built for freshwater and saltwater, SeaLok allows you to safely and conveniently control your drain plug from inside your boat with zero hassle.
With today's high performance hull designs, jack plates and larger outboards, putting a drain plug in or taking one out can be a very unpleasant task. The SeaLok™ Remote Drain Plug makes that job as simple as turning a switch. Our kit comes with all the necessary hardware to install the drain plug system.
No more lying on a wet boat ramp to put in or take out your drain plug

Never worry about forgetting your drain plug again!

Easily open or close your drain plug from your console

Easy to install on most fiberglass or aluminum hull with a 1″ mounting hole

Fresh or salt water use
TRY THE FLOW-RITE PRO TIMER
Our Pro Timer automatically turn your pump on and off for desired circulation and aeration. They are easy to use, built to last, and trusted by tournament fishermen around the world.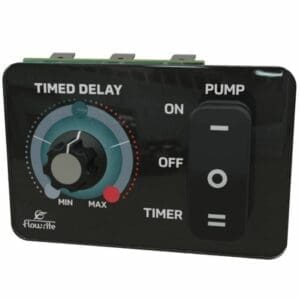 Set the Pro Timer to the desired interval and concentrate on fishing. Pro Timer conserves battery life, is easy to install and easy to operate. Can be connected to an existing switch in your boat. Use the master control switch to control on, off or timed livewell operations.
Increased Productivity: Concentrate on fishing and while your pump turns on at you desired intervals.
Flexibility: Adjustable time delay feature to meet specific ambient conditions.
Durability: Weather resistant poly coated circuit board and easy installation.
Energy Saving: Helps increase battery life.
Chad Pipkens | Bassmaster Elite Series Pro
We are a proud sponsor of Chad Pipkens, Bassmaster Elite Series Pro.
Here you can learn some of his tips and tricks!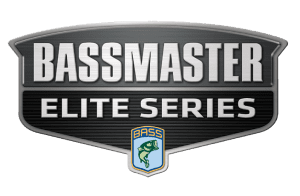 The Marine Plumbing Manifold.
Our goal is to provide quality parts while creating a safer, more reliable environment for boaters. The marine manifold simplifies your boat design while granting engineers more freedom to customize for specific needs.
Manifold Benefits Our Qwik-Lok® Plumbing Manifold enables builders to:
• Streamline plumbing processes
• Non-corrosive in Fresh & Salt Water applications
• Empower boat builders with end-to-end solutions
Use our form for a quick email response from our customer support team.
You can also call us directly at 616.583.1700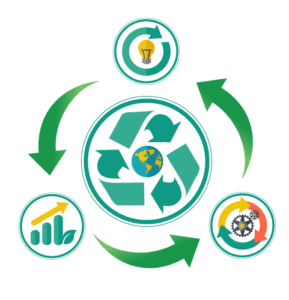 Thinking Beyond Tomorrow.​
Building on our core values of "Help First", "Think Beyond Tomorrow", and "Question and Improve" – Flow-Rite is on a long journey towards environmental sustainability. The journey has been underway for some time and we're excited to 'Grow Forward.' Read more about our sustainability initiatives here >>